Thank you France, says Modi as he takes flight to Germany
April 12, 2015 14:58 IST
Prime Minister Narendra Modi on Sunday thanked France and wrapped up his first visit to Paris that saw the two nations elevate their strategic ties to a new level as they agreed on a deal for 36 Rafale fighter jets and decided to move ahead with the log-jammed Jaitapur nuclear project.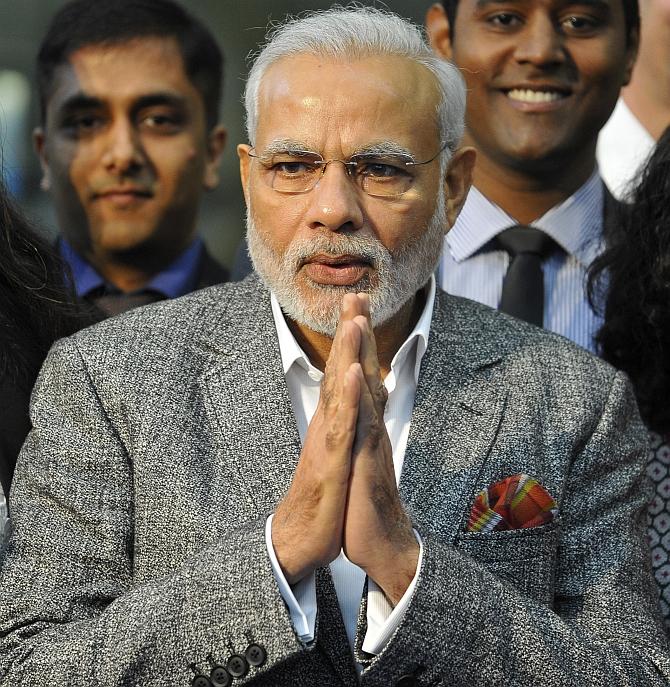 "Thank you France! Substantial ground was covered during my visit. Thankful to French Govt & people. Will always cherish the enthusiasm," Modi tweeted in both English and French while leaving Paris for Germany.
With 'Make-in-India' being the theme, the two sides signed about 20 pacts, covering areas like civil nuclear energy, urban development, railways and space.